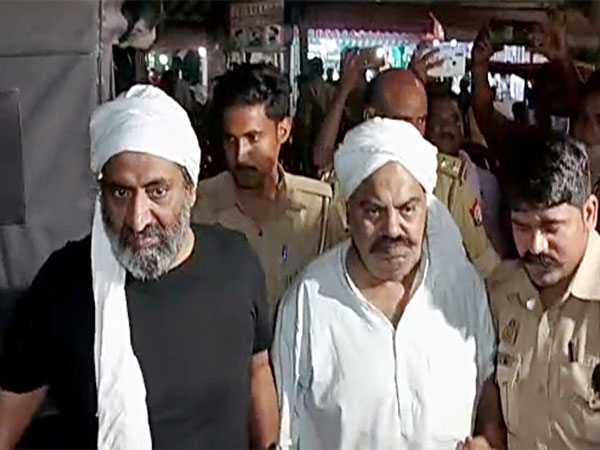 LM NEWS 24
LM NEWS 24
Umesh Murder: Lookout Notice Issued Against Shaista, Guddu, Sabir
Prayagraj police have issued lookout notices against slain gangster Atiq Ahmed's wife Shaista Parveen, and his close aides, Guddu Muslim and Sabir, officials said.
According to officials, Uttar Pradesh police have already declared a bounty of Rs 50,000 in the name of Shaista Parveen.
Despite efforts, the police are not able to trace Parveen and the other two. In such a situation, officials are of the view that they may run out of the country.
This, in turn, has prompted authorities to issue lookout notices against all three of them. Officials said that Prayagraj Police had earlier sent its report in this regard to the Uttar Pradesh government.
And on the basis of this, a lookout notice has been issued against them to prevent them from leaving the country. The notice period will be for 1 year.
The lookout notice has been sent to all immigration checkpoints, and if they are caught while trying to flee out of the country, Prayagraj police will receive an alert from the agencies concerned.
On April 9, the UP police doubled the reward on Shaista Parveen, slain gangster Atiq Ahmed's wife. She carries a Rs 50,000 reward on her. UP police on April 19 conducted raids in Uttar Pradesh's Kaushambi in search of Shaista.
According to the police, search operations are still underway in Uttar Pradesh's Prayagraj and nearby localities. With the killing of Atiq Ahmed and his brother Ashraf and also the death of Atiq's son Azad Ahmed in an encounter with the STF on April 13, Shaista has been on the run ever since.
Earlier on April 25, Atiq's brother-in-law, Akhlaq Ahmed, a health department doctor allegedly involved in unethical activities, was suspended by the Uttar Pradesh government.
Dr Akhlaq Ahmed is currently lodged in Prayagraj's Naini Jail. He was posted at Bhavanpur Community Health Center in Meerut. Dr Akhlaq Ahmed is accused of providing explosives to absconding shooters and sheltering Guddu Muslim after the murder of Umesh Pal in Prayagraj.
The Principal Secretary took action on the instructions of Deputy Chief Minister Brajesh Pathak. Akhlaq Ahmed is the husband of Ayesha Noori, the sister of gangster Atiq Ahmed. (ANI)
Read More: lokmarg.com