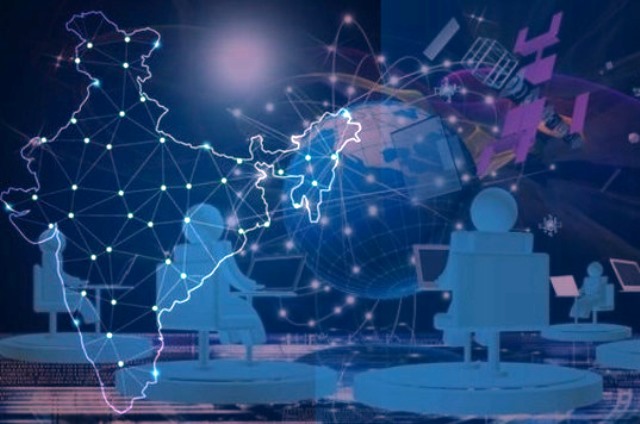 OPINION
OPINION
Why India Needs A Robust Research Base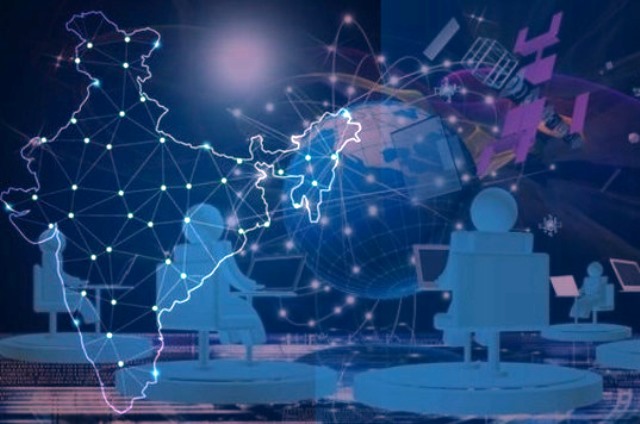 An IIT Kharagpur graduate who through all semesters did exceedingly well finally left his mentor and teacher disappointed when instead of doing PhD and spending his life in research and furthering the frontiers of knowledge, he took up a job with a leading foreign owned FMCG group. Over the years, he became a senior vice president of there and was in contention for the office of chairman. He didn't wait for the outcome of the final roulette. Instead he accepted directorship of Tata Sons, the holding company of all Tata enterprises from automobile to steel to information technology. A great success story in the corporate universe by any yardstick. But his late mentor would never hide his disappointment that the world of academia lost a potentially great researcher to the pull of corporate security and financial rewards.
What happened to this man some five decades ago is still a common occurrence in India. But this is not a unique Indian phenomenon. In developed economies too, many who would do well in pure science research are lured away by the corporate world. There, however, the problem is less acute. Senapathy Kris Gopalakrishnan, cofounder of Infosys and its CEO and managing director from 2007 to 2011, says the problem would not be manifest to the prevailing extent in India had the research ecosystem allowed people to take risks that will not lead to career ruination.
He himself asks the question and then gives the reply: "What is it that allows you to take risks and safely fail without it destroying your entire life? A lot of people tend to pick what is safe because that is more likely to be successful. There's is a carefully chalked out path for research in academia and when it comes to innovation, we don't try to be transformative, we try to be incremental. That's because we are trained to be risk averse, and we recognise that consequences of failure can be very high."
But times are changing, though not when it comes to undertaking highly time-consuming fundamental research. Let's consider why are we seeing so many start-ups in the country and some of them becoming unicorns (a unicorn is a privately owned company with a valuation of over $1 billion) over a period of time? From Flipkart, a start-up that Walmart bought by paying $16 billion in 2018 May to hotel aggregator Oyo that is ready to make an IPO to raise over Rs8 billion, many new entrepreneurs have successfully promoted businesses making innovative use of internet and IT.
No doubt what has aided start-ups are family encouragement and funds availability first from venture capitalists (VCs) and then when incubation period is over from hosts of domestic and foreign investors. The media as it is its wont will highlight stories of successful start-ups. There are failures too, not meaning, however, the end of road for start-up founders. Gopalakrishnan wants the same to happen in the "academic and the research environment allowing one to take highly risky, ambitious projects and then try and succeed. Some of these are very long-term, so there's a commitment required for maybe 10-20, sometimes 30 years."
What family indulgence and VCs are doing to start-ups, patronage of the government and industry, both in the public and private sectors could do to bring about a fundamental change in the texture of research in India. Take our IT industry of whose rapidly growing turnover, exports and profits we remain boastful. The world is evolving from knowledge economy to the age of artificial intelligence and virtuality. Worth of our IT companies should be judged by their prowess in consulting and capacity to develop software for a variety of applications. As one observer rightly points out, "Indian IT groups are stuck as bottom-feeders, a breed of techno-coolies with no high-end development to claim credit." The industry may, however, seek solace that TCS, Infosys, HCL Technologies, Wipro and Tech Mahindra find place in Thomson Reuters' list of "Top 100 Global Tech Leaders."
The Indian groups in the list are certainly not in the same league as Microsoft, Apple, IBM and Accenture and none of them regrettably is doing enough to get to the coveted position. Even then that Indians working in the West are among the best IT visionaries in the world are borne out by the likes of Satya Nadella, Sundar Pichai and Arvind Krishna guiding Microsoft, Google and IBM, respectively to future growth through robust investment in research and talent and encouraging researchers to take risks without being afraid of failures.
So given the kind of environment that creates a Satya or a Sundar, Indians working in India will be able to take the IT industry to a plane that will be in alignment with the best in the world. No doubt the realisation is donning on the industry here that its R&D needs reinforcing. But look at Infosys annual report – both in financial years ending 2020 and 2021, its allocation for R&D was just 0.6 per cent of revenue. Chairman Nandan M. Nilekani and CEO & MD Salil Parekh must address the issue forthwith. Leaders of other iconic Indian IT groups should also do the same.
Companies whether in IT or in any other industry will not have to do all research work by themselves. Many of them are already assigning projects to IITs and research institutions and reaping benefits of such partnerships when research results are successfully commercialised. What a phenomenal collaboration the world saw recently when AstraZeneca and Oxford University worked together for development and distribution of the "recombinant adenovirus vaccine aimed at preventing COVID-19 infection from SARS-CoV-2."
A few years ago, India too has seen a major breakthrough in developing an early variety and very high sucrose content sugarcane first grown in Uttar Pradesh. The large scale cultivation of the new variety of sugarcane CO-0238 since its introduction in 2012-13 has made significant contribution to the country breaking cyclicality in sugar production to become an ever export surplus producer. Developed at the Indian Council of Scientific Research's Sugarcane Breeding Centre at Coimbatore, the high-yielding seed is getting progressively introduced in many other sugarcane growing states. This remains a shining example of what an Indian research organisation is capable of doing when there is an ideal collaboration with the industry (in the present instance sugar factories represented by Indian Sugar Mills Association.)
Nobody will question the capacity of Indian scientists to deliver. The challenge is in making available sufficient resources and the right kind of infrastructure. Gopalakrishnan says: "We need to also think about mission-mode programmes with clear goals, ambitious targets and larger teams working on a problem." The problem is inadequacy of funds for carrying out research work. Just about 0.7 per cent of the country's GDP is spent on research and most of that coming from the government with a share of 0.6 per cent. Gopalakrishnan would like this to go up to 3per cent of GDP, contributed equally by the government and private sector.
That being said, he says: "We need more people getting into science and scientific research. This has to start from school. We need to create curiosity in children to taken on careers in research, etcetera. Second, we need to ensure that we have enough students getting into PhD programmes. We need to have some mission for the nation to look at certain areas where we direct scientific infrastructure…" The two important goals that the country wants to pursue vigorously are "Aatmanirbhar Bharat" and "Make in India" for the domestic and world markets. To make a success of these, the country first needs a robust research base.