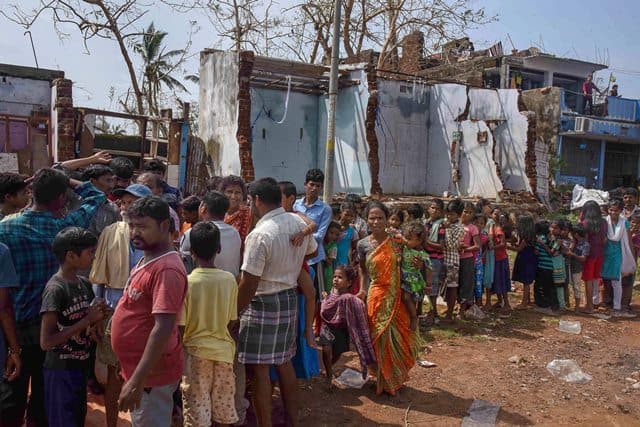 People affected from cyclone Titli wait to receive food at Mandasa in Andhra Pradesh, Sunday.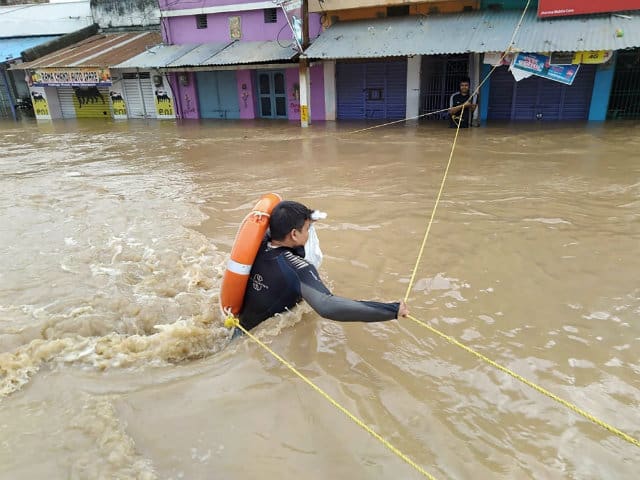 Rescue operation underway in flood-hit Aska area of Ganjam district in Odisha on Saturday.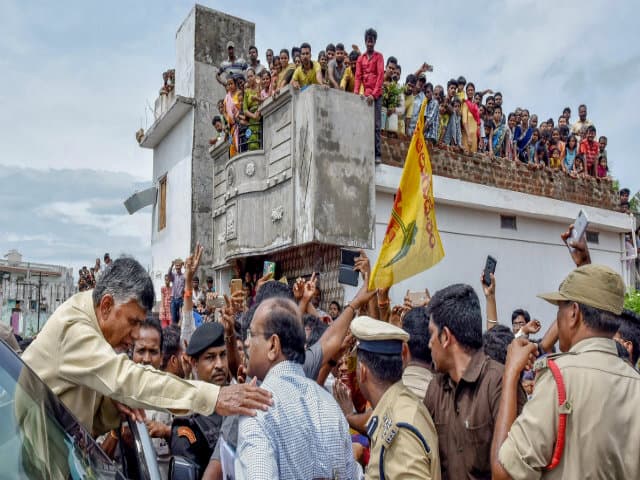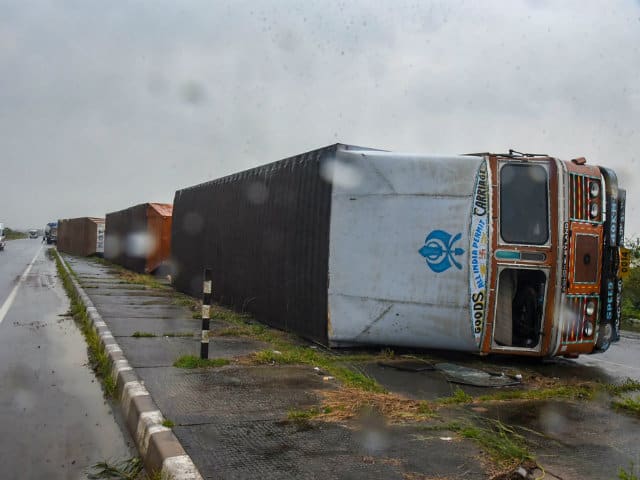 Overturned trucks seen on the National Highway from Berhampur to Srikakulam as they are struck by Cyclone Titli, in Srikakulam on Thursday.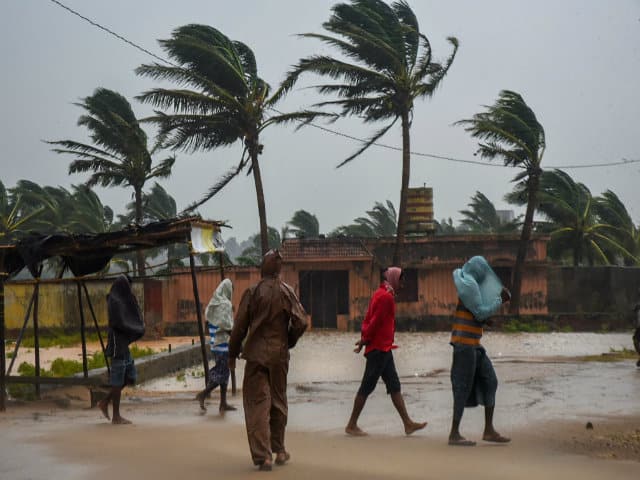 Cyclone Titli makes landfall, starting with surface wind effect reaching speeds of 126 kmph at Gopalpur, in Ganjam on Thursday.