<![CDATA[ by Vipin Pubby Pakistan Prime Minister Nawaz Sharif's scheduled speech at the UN General Assembly on September 21, three days after the attack on Uri army base in Kashmir by terrorists from across the border, hardly made any mention about the attack. Instead of condemning the attack, he dwelled on the "indigenous intifada" calling slain militant leader Burhan Wani a "young leader murdered by Indian forces". Not that any sensible response was expected from Sharif in the current tense situation between the two countries but it helped in exposing the double standards adopted by Pakistan. His provocative speech left no doubt in anybody's mind as to where his country's sympathy lay. It also indicated the Pakistan Army's hold over the country's government notwithstanding that display of 'bonhomie' between him and Prime Minister Narendra Modi. While he and his country await a stinging response from Indian External Affairs minister Sushma Swaraj in the same Assembly on Tuesday, a young Indian diplomat Eenam Gambhir made no bones about describing Pakistan as a "terrorist state" that hosts the "Ivy League of terrorism". The world community, including the US, has condemned the attack in Uri while largely ignoring the allegations made before a nearly empty UN House by Sharif. The US itself is increasingly getting sucked into the vortex with several attacks against America in the recent past having a connection with Pakistan. The latest being the explosion in Manhattan on Saturday night in which the accused was Ahmad Rahami, who had been indoctrinated in Pakistan. Even as temperatures continue to rise, there is no dearth of TV warriors, including news anchors and retired generals, who are advocating a military response (a euphuism for attack) on Pakistan to "bring it to its senses". There were others who, sitting in the comfort of their homes or studios, are seeking "surgical strikes" to teach Pakistan a lesson. The other side of the border has also not remained unaffected. There were reports of expressways closed in Pakistan and air exercises being undertaken by Pakistan Air Force to prepare for a response. All kinds of options are being discussed threadbare. Besides the military options, there are suggestions that India should mount a diplomatic offensive and recall its High Commissioner, cancel proposed SAARC meeting or ensure that Pakistan is not invited for such meetings, build up international pressure to isolate Pakistan and impose sanctions to hit its economy. There is also a suggestion to stop Samjhauta Express and the bus service between the two countries. Many of these diplomatic options are doable say experts. However they are also limited by the strategic interests of US and some other influential countries like China and Russia who would not like to take harsh measures against that country. Among the serious options being discussed by India is to renege on the Indus Water Treaty under which Pakistan was given the right to three rivers - Indus, Ravi and Chenab. External Affairs ministry spokesperson Vikas Swarup, while replying to a question on whether the government was thinking of reviewing the 1960 treaty, indicated it when he said that "any cooperative arrangement requires goodwill and mutual trust on both sides". However any hasty step is not advisable. Experts have pointed out that abrogating the treaty and stopping flow of water to Pakistan would actually harm India due to possible water logging and floods in some of its parts. Besides the World Bank is a guarantor of the treaty and unilateral withdrawal would lead to a prolonged international dispute and dent India's credibility. Similarly the war mongering done by retired army generals and TV anchors, besides the social media warriors, shall have consequences beyond imagination. For one, none of those advocating an attack would themselves bear the brunt of a counter attack. That would be done by the people of Punjab, as has always been the case in the past, and residents of areas along the border in the deserts of Rajasthan and Rann of Kuchch in Gujarat.
Burning effigy of Nawaz Shariff
Even if one agrees with the argument that the attack would call the nuclear bluff of Pakistan, the huge cost of war would take both countries several decades back. No doubt Pakistan would suffer the most but India too shall receive a setback in its march towards a developed nation.
Thankfully, Prime Minister Narendra Modi has virtually ruled out this option during his speech at the BJP National Council meeting on Saturday. Instead he challenged Pakistan leaders to a war on poverty and a race for development. At the same time, he has not ruled out any other option that India may exercise to avenge the death of 18 soldiers at Uri.  It is also clear from his first public speech after the Uri attack that the efforts to strike a friendship with Pakistan are over.  After all he had started his term with an invitation to Sharif and other Saarc leaders at his swearing in ceremony and had followed it up with several meetings with him including the surprise landing in Pakistan earlier this year.
It is certain that India is mulling a measured and strong response to the Uri attack. It cannot afford to sit back and take such attacks lying down. The response has to be a right mix of diplomacy, pressing economic levers and addressing the root causes including growth of terrorism and Kashmir. Some of these steps and covert operations cannot be ruled out but that is something which no country can afford to discuss in public.
Modi also indicated in his speech at the internal troubles faced by Pakistan : "Please ask your leaders, you have PoK. You cannot manage it. Bangladesh was yours, you couldn't manage it. You cannot manage Gilgit, Baltistan, Balochistan, Sindh….". Together with his reference to Balochistan in his Independence Day speech and the reports of providing asylum to its self exiled leader Brahumdagh Bugti, there are clear pointers to what could be India's strategy in the future.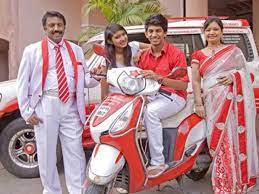 <![CDATA[ by Gorky Bakshi Obsession can do wonders- it turned a  Bangalore-based businessman into a celebrity. He is known for his unique obsession. He can be spotted wearing red and white suit, driving a red and white car and living in a red and white house. This is Bangalore man Sevenraj's brief introduction.

About number seven, he is fluent in seven languages – English, Hindi, Malayalam, Kannada, Telugu, Tamil and Marathi. His red coloured mobile phone has a number that ends in 007. The number plate of his car reads 7777. He wears a shirt with seven buttons in that. He didn't stop there – he added one more obsession that is of red and white colour.

He started red and white combination just for the promotion of his business in 1980.  'It was nothing but a publicity stunt to promote my new business – a real estate agency named Sevenraj Estate Agency,' he laughs. 'Eventually people started noticing me and recognising me by my outfit,' Sevenraj added. 'Initially, I didn't realise that I was getting obsessed; I was just enjoying it. But once I added red shoes to my collection, I started filling my wardrobe with red and white shirts.

From that time I wanted everything red and white,' he said. His house Red and white combination works for him- it opens with the red and white gate of his red and white painted house in Bangalore, the living room has a red and white sofa and armchairs. The table is red and white, the drapes in red and white checks, except for the television, fan, flower pot, windows, frames and everything is in shades of red and white. Severnraj's wife Pushpa, who wears red and white sari, said: "I known him from our childhood- he would always be in white clothes. But when he started his business, he added red. I thought it was weird, even irritating.

But when he convinced me I look good in red and white sari, I started enjoying the colour combination." Sevenraj and Pushpa decorated their house with these two colours only, a red blender in her red and white kitchen, Pushpa says they are constantly looking for products in the two colours to add to their collection. From dining table mats to lighting fixtures, every single thing in the house is in red or white including the toothpaste.

Achievements  

He got named in Limca book of records for his obsessions. Does Pushpa feel embarrassed with his obsessions?  "No, nothing like that. I also enjoy the same, I like his company always and I have become a part of this. It is not an obsession for me it has become a daily routine."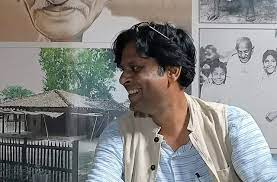 <![CDATA[ by 
Incident
In 2000, a life-changing experience motivated Varsha Ved to work for visually challenged. She was working as an accountant for more than 15 years with a private firm. "I got infected with conjunctivitis which got cured after initial treatment. I was alright after few days but caught with another related infection," said Varsha, who was 40 that time. This infection spread fast and affected her cornea adversely. She lost almost 90 percent of her vision, within few days of this infection. Doctors advised her to go for eye transplantation, but she wasn't aware of transplantation at that time. "That was the first time when I heard about eye transplants. I was really nervous although the doctors had explained the whole process. But my family supported me and gave me the courage to get the surgery done," she said. Varsha's family registered her name with Eye Bank Coordination & Research Centre (EBCRC) in Parel, but due to lack of availability she had to wait for two years. Finally, she was called for an eye transplant and she regained vision in one eye. One year later, she called for another surgery, and in 2003, and regained her vision partially.
Determination
"Those two years when I was waiting for a donor made me realise how difficult life becomes for people who cannot see. I had to face several troubles at work and my family life was disrupted too. That was when I thought that I should not let this new life go to waste; that I should use it to help other people," said Varsha Ved. Varsha decided not to go back to her old profession of being an accountant, and started working with the eye bank in Parel, to spread awareness about eye donations. In 2004, she started working with Rajawadi Hospital for donation programmes carried out by EBCRC. Her job involves counselling people and to encourage them to donate their eyes.
Journey so far
She is 56 years old today, but her determination to inspire people has not changed. She visits one hospital to other-organises seminars, meets people and inspire them for eye donation. "I shared my own experience to help them understand why they should donate their eyes. It gives me immense satisfaction every time someone donates eyes and someone gains vision. It feels like I am paying the debt of the person who donated eyes for me. In a seminar at Rajawadi Hospital about 200 people filled up forms for eye donation." From that point onwards, Varsha decided to dedicate her life to the cause of eye donations. Till today, she has encouraged over 1,000 people to donate their eyes. In 2014, she started working with four hospitals where she now encourages not just patients, but also the doctors, nurses and the entire hospital staff to donate their eyes.
Achievement
She believes that working for a cause, for someone's life is biggest achievement for her, "While doing this work, I closely witnessed the pain and problems that people in the world have to face on a daily basis. And it has changed my entire approach and thinking towards work. I realised that God has given us a lot. We should be satisfied with what we have and should work for social causes. My kids were 10-12 years old at that time. They used to come with me to the hospital and they also saw the struggles of people. Today, instead of chasing personal gains, they try and work for social welfare and that makes me happy. That is all my achievement," she said. There are four hospitals where she remains connected 24×7 via phone and through emails. Whenever any death is reported, she goes and persuades the family for donation and make then follow the procedure. She appeals their family members to donate their eyes and more often than not she is successful. She also encourage people in her locality to take this brave step. One can reach Varsha Ved by writing her an email: ebcrc123@gmail.com