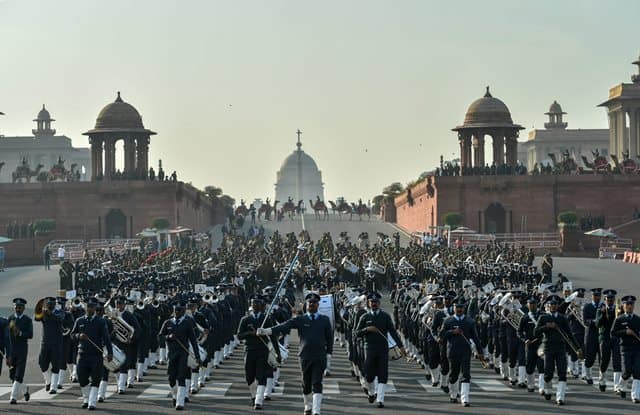 Indian Air Force band performs during a rehearsal for the Beating Retreat ceremony in New Delhi, on Saturday.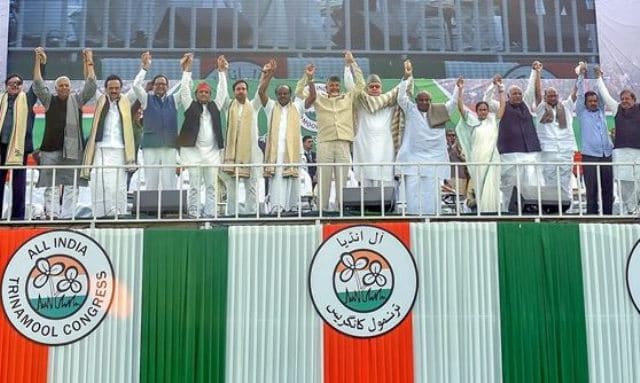 West Bengal Chief Minister Mamata Banerjee, Karnataka CM HD Kumaraswamy, AP CM Na Chandrababu Naidu, Samajwady Party President Akhilesh Yadav, Delhi Chief Minister Arvind Kejriwal,…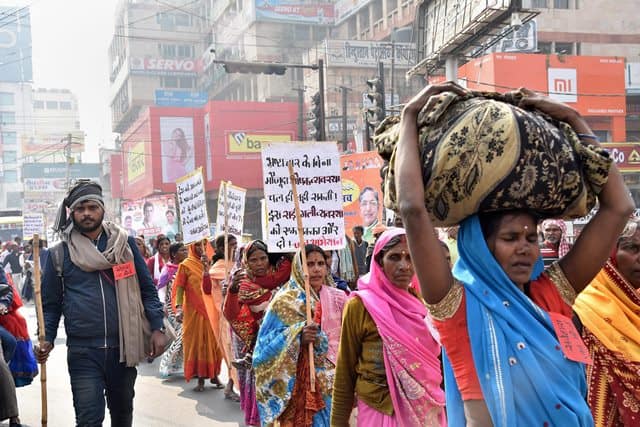 Jan Abhiyan activists stage a protest over Rafale deal and other issues in Patna, on Saturday.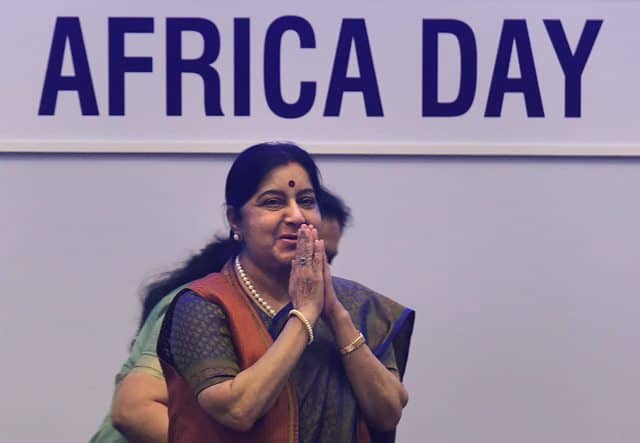 External Affairs Minister Sushma Swaraj at the Indo-Africa Summit during the 9th edition of Vibrant Gujarat Global Summit – 2019 in Gandhinagar, on Saturday.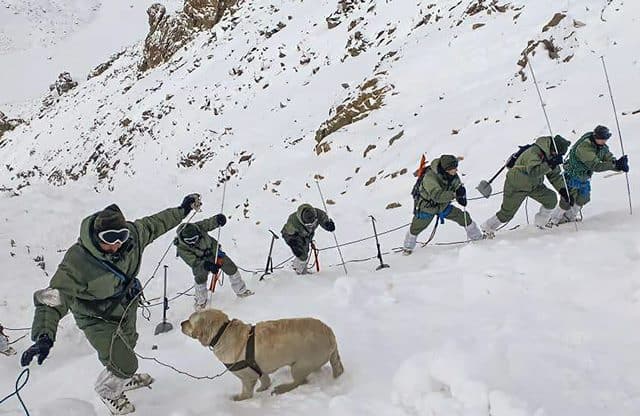 Rescue team members near the site of an avalanche in Khardung La area near Leh, Saturday, Jan. 19, 2019. Five persons were killed and five…