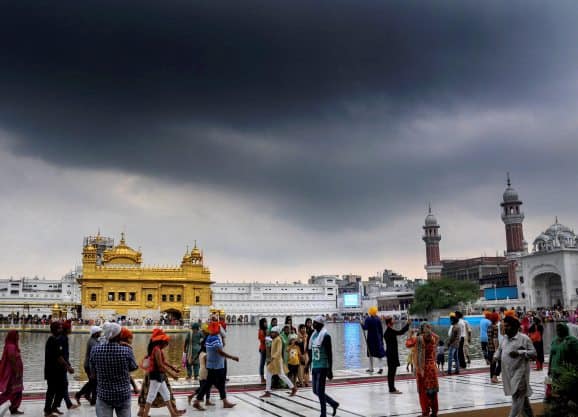 A view of Sri Harmandir Sahib (Golden Temple) on a cloudy day in Amritsar, on Friday.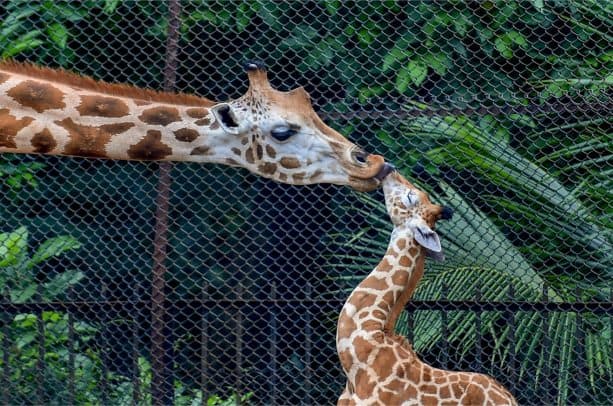 A female Giraffe licks its calf at their enclosure at Alipore Zoological Garden, in Kolkata on Friday.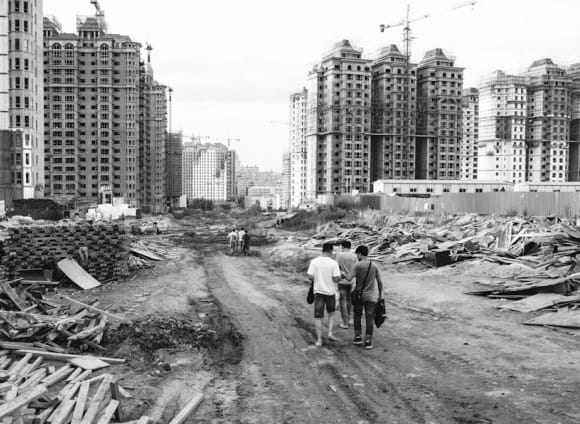 It is a gruellingly hot, summer afternoon circa 2030. Marauding gangs have taken to the streets in a posh locality of South Delhi. Armed and violent, they easily overpower the security gu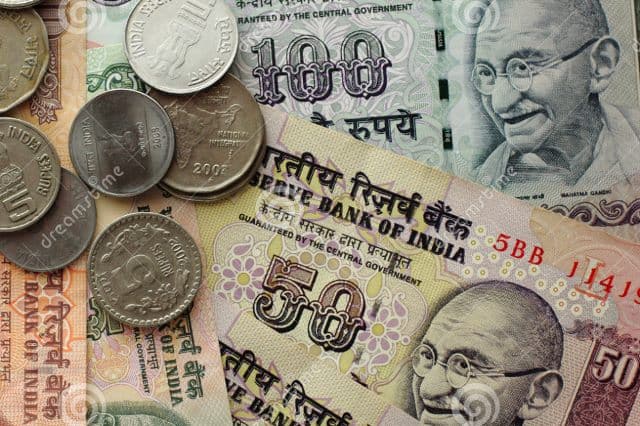 Money parked by Indians in Swiss banks rose over 50 per cent to Rs 7,000 crore in 2017, reversing a three-year downward trend amid India's clampdown on suspected black money stashed there. In comparison, the total fun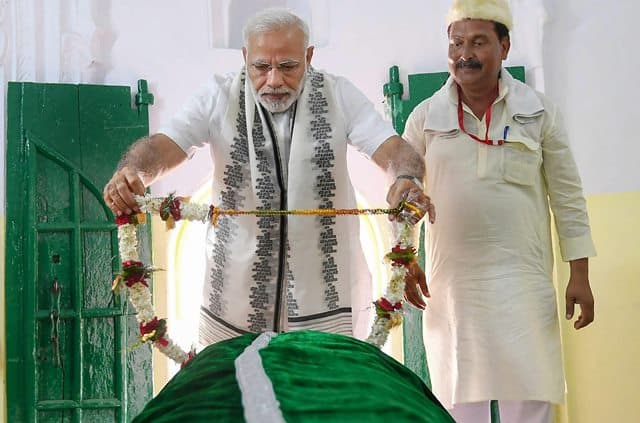 Prime Minister Narendra Modi offers Chadar at Sant Kabir Mazaar as he pays homage to the great saint and poet, Kabir on his 500th death anniversary, at Maghar, in Sant Kabir Nagar district of Uttar Pradesh on Thursday.