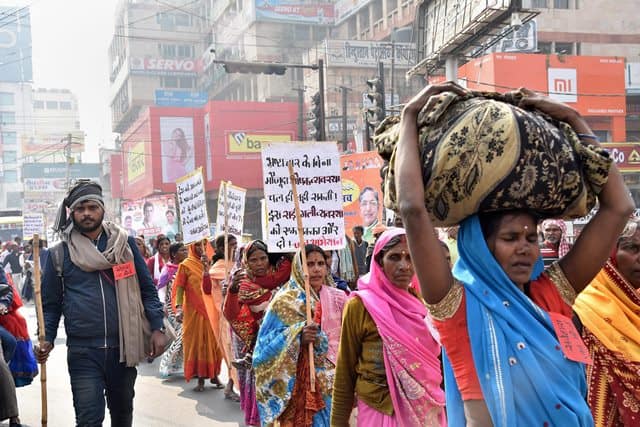 Jan Abhiyan activists stage a protest over Rafale deal and other issues in Patna, on Saturday.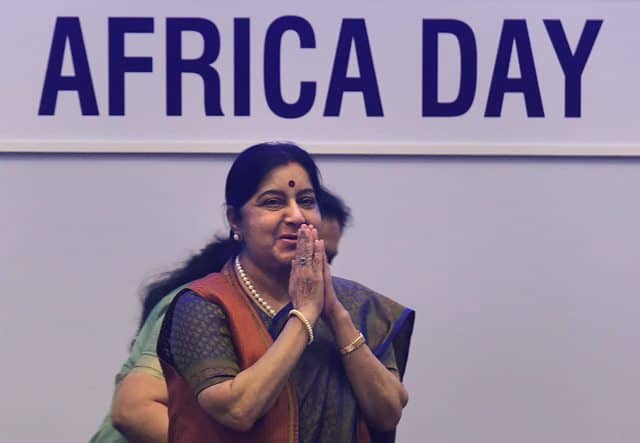 External Affairs Minister Sushma Swaraj at the Indo-Africa Summit during the 9th edition of Vibrant Gujarat Global Summit - 2019 in Gandhinagar, on Saturday.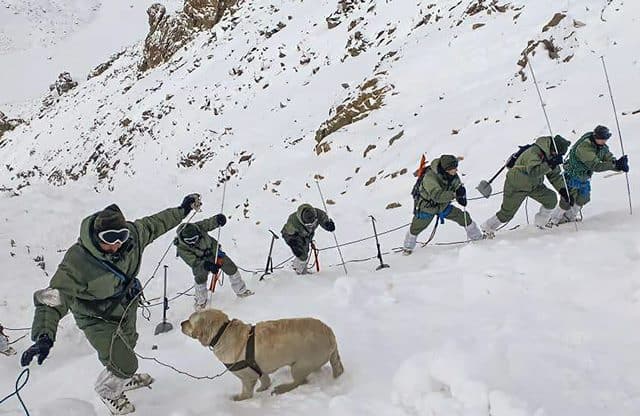 Rescue team members near the site of an avalanche in Khardung La area near Leh, Saturday, Jan. 19, 2019. Five persons were killed and five others were missing after their truck came under an avalanche in the Khardung La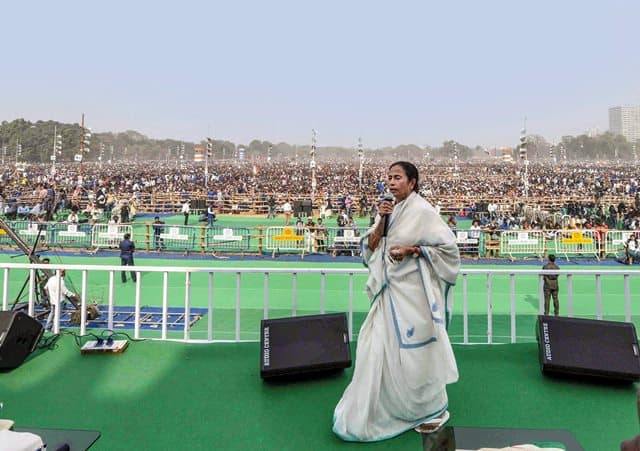 Setting the tone for the Lok Sabha polls, leaders from 22 opposition parties came together at a mega rally here and declared they will fight unitedly to oust the Narendra Modi government which has passed its expiry date"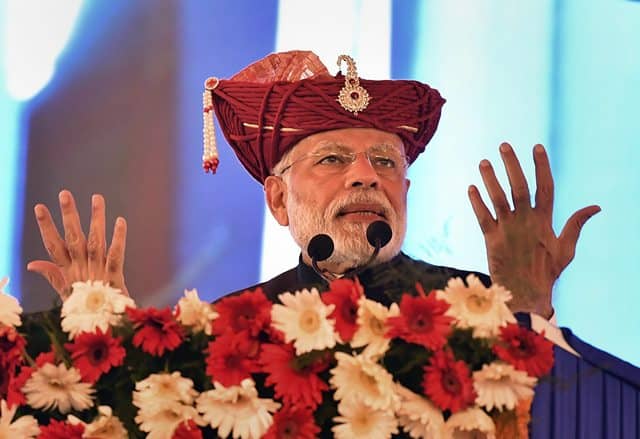 Describing the united opposition rally organised by TMC supremo Mamata Banerjee as a gathering of "opportunist elements", the BJP on Saturday said those who could not see eye-to-eye have come together with the sole agend