Zeeshan Alvi, 30, a Block Development Council member in Baramau (Kanpur), says Yogi's poll campaign whitewashed good work of SP Govt and brainwashed people on communal lines
I can say with confidence that a huge number of Muslims have invested their trust in Samajwadi Party and its leadership in Uttar Pradesh, the state with the largest Muslim population. As per records nearly 79% Muslims voted for SP in the recently concluded Assembly elections. You can also say that a pro-SP vote can be counted as a vote against the divisive politics of the BJP.
It is true that more Muslims were killed in Muzaffarnagar riots under SP rule as compared to the BJP rule, but the constant fear of being lynched or discriminated against was not there. The 80-20 factor did play a major role in these elections. People have been divided along religious lines. Perhaps they will understand the futility of this when they face difficulty in basic issues such as education, employment and other amenities.
Akhilesh Yadav has always given premium to education and employment and finding solutions to problems that plague us now, rather than talking about the past. According to me, the BJP has already begun preparing for the 2024 Lok Sabha elections and The Kashmir Files is the first stepping stone. BJP is about righting wrongs of the past while we need a future-oriented leadership.
Having said that, other parties should learn planning and strategy from the BJP, just having good intentions for the public will not work if it is not advertised to the public. Look at BJP, they put so much effort into advertising. Even the stadium that CM Yogi Adityanath took his oath in, was built by the Akhilesh Yadav government. People have short term memory about the development work.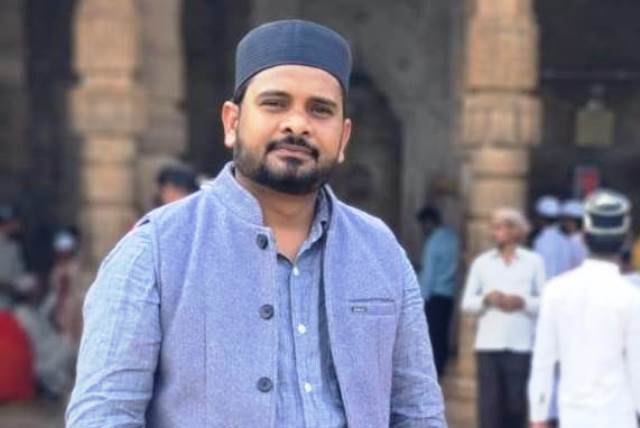 Muslims chose the SP even over Owaisi-led AIMIM because we want development and inclusiveness. We want someone who can understand all sections of society and to me Akhilesh Yadav is an able leader. Many people say that the crime rate has come down under Yogi Adityanath. I believe the crime rate was under control during SP's reign too. Just that they didn't tom-tom about their work.
ALSO READ: Yogi Is Not Interested In Creating Jobs For Youth
The UP electorate rejected almost every one else apart from BJP and SP. But I would say SP won its seats without playing divisive politics. I feel BJP has brainwashed the janata into believing we are different, but deep down we are all the same: we all want bijli, sadak, pani, education, jobs etc. Let's hope people will open their eyes by 2024.
I hope local leaders like us will be able to bring about change, be it an independent candidate like me or those belonging to any party. I have actively been involved in politics since my college days and have good understanding of the ground reality.
People will soon tire of issues like the hijab controversy or any such thing which divides them and I hope that in the next Lok Sabha and Vidhan Sabha elections, SP will fare even better than this year and the politics of hatred will be defeated. I rue the fact that no MLA from Kanpur has been given a ministerial berth in the Yogi cabinet, despite it being such an important constituency.
As told to Yog Maya Singh