Dr Bhojdev Brar (22) from Amritsar says celebrities do not always make good politicians and all the good work by Navjot Singh Sidhu was undone by his image politics
Punjab politics is going through such confusing times, I wonder how things will shape up in the next few months when Punjab Assembly elections are held. I belong to Amritsar, the constituency of Navjot Singh Sidhu, who is slowly turning out to be one of the most divisive figures of Punjab politics.
I feel he is eyeing the Chief Minister's seat in the strategic state as in these important times (because of farmer protests). But the way he is going about it doesn't seem very well thought out. He seems temperamental, hasty in decision making and someone who doesn't think too well before taking a step. Soon after he resigned, another minister from the Charanpreet Singh Channi cabinet, Razia Sultana, Punjab Congress General Secretary Yoginder Dhingra and party treasurer Gulzar Inder Chahal also resigned from the party. This then becomes more about a person and less about the interests of the party.
I don't think image politics can influence the electorate deeply if there is no weight behind their words. These celebrities or personalities cannot just bank on their image or previous charisma to get votes, they need to keep interacting with the people who voted for them and upgrade their understanding. There are so many celebrities who are good at what they do, but aren't able to walk the long road in politics.
Metro Man, Mr E Sreedharan can be considered an example. Sidhu has walked a longer and more active road than most other celebs (17 years in active politics), but I feel he still doesn't know the art of walking in unison with others, he still considers himself above the party.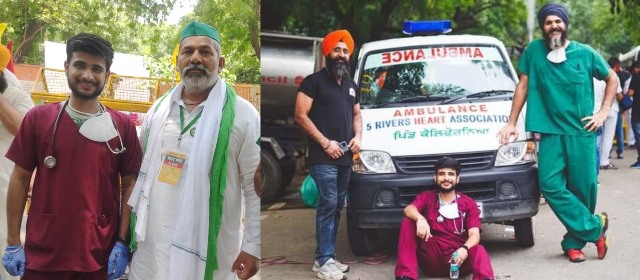 And in times like these, especially in the post-Covid world, we need compassionate, considerate and calm leaders; leaders who have the capacity to listen to people's concerns as much as they can speak. Covid has shown us how each leader is important right from the ward level to the Prime Minister level and we can't be lax with who we choose to power.
Sidhu has done some good work in Amritsar like building road, strengthening the metro bus service, but he should also look into important matters like reducing corruption at all levels, strengthening the administrative machinery and easing governance in general so that people find it easy to approach the government on important matters.
Moreover, I feel surprised why doesn't he stand secure in his own identity? Why is trying to pit himself as an alternative to Captain Amarinder Singh? He should focus more on what is being and not being done in his own constituency rather than galloping off to Patiala, the constituency of Captain Singh.
If many people say that Captain Singh is growing old, then the ex-Prime Minister, Dr Manmohan Singh led the country efficiently even at an advanced age, an Sidhu is probably showing the folly of youth. Punjab needs leaders who are cool, calm, composed and yet not afraid to take the lead, if the situation so demands.
I am keeping a keen eye on the news developments and in these times of social media boom, celebs image can fall down as quickly as they can be built. So people should be careful about each step in politics. They should aim at serving the public and not their image.