Kshitij Negi, a Class 11 student and cricketer from NCR, says he has picked up valuable lessons from India-Australia Test series. Negi was particularly floored by Pant's heroics
I have been taking coaching for many years now at the Sonnet Cricket Club in South Delhi and also at the Ashish Nehra Cricket Academy in Noida. I have played many a tournament at the district level and might soon be a part of the under-19 state cricket team. Between online classes and cricket coaching there is little time to follow a match or series live, but I ensure that I do watch repeat telecast of important international matches or the highlights.
And that is what I did with the recent India-Australia Test series… I watched every ball, every run closely to see what I could learn from it. The four matches were like a see-saw of emotions given how differently the Indian team performed in each of them, but the Gabba victory was really sweet. And in that match Rishabh Pant was my absolute hero.
No doubt, Cheteshwar Pujara showed tremendous grit and strength by standing his ground despite the many injuries he was suffering from. However, it was Pant who wrested the victory from a difficult situation with his unbeaten 89. Many people who had written off Team India were left looking sideways.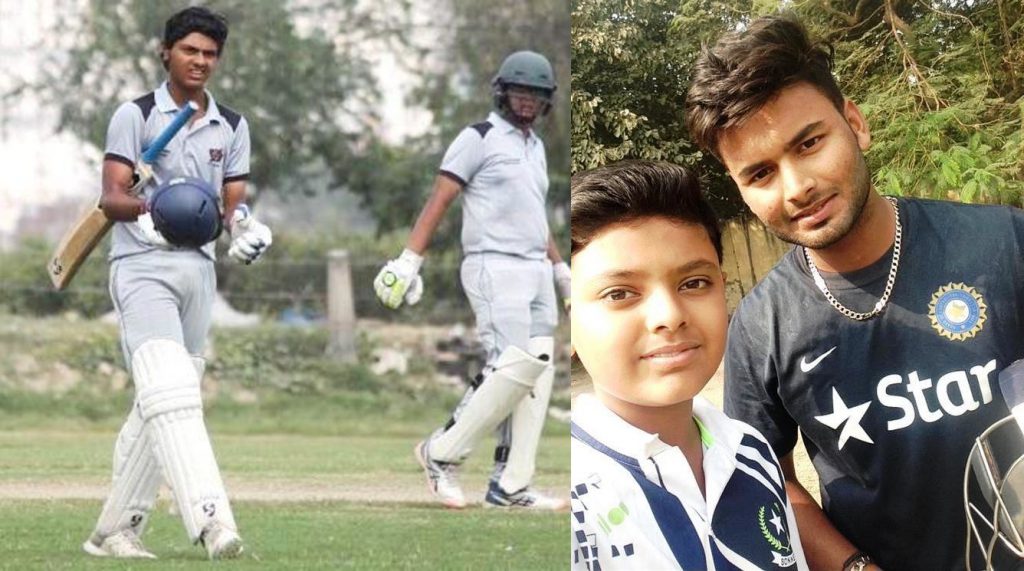 Why I also like Pant is because he is working so hard at filling Dhoni's big shoes of being a wicketkeeper batsman. I am an all-rounder: a left-handed batsman playing in the middle order and a right-arm off-spinner and I take inspiration from Pant's playing style for my batting.
I might also be a little biased in my choice of hero at the Gabba match, for I train at the same academy (Sonnet Cricket Club), where Pant also trains. I have met him quite a few times and be has given tips to me on how to improve my game. I like the fact that Pant is able to take quick decisions, that he can channelise his aggression and energy into runs.
We can't forget the fact that he scored a 97 in the 3rd test, even though the match was a draw and that he is fit for all formats of the game. His detractors need to understand that he is still very young and will inculcate patience too in the coming years. I want that India jersey too, for it is such a feeling of pride to be able to represent your country well, and Pant is showing many of us youngsters the way forward.
The last year has proved to be quite a dampener to us budding cricketers. Because of Covid, the Sonnet Cricket Club could open for practice only around 2 months ago. Even though Ashish Nehra's Cricket Academy has been open since June, it wasn't always feasible to go there because of the various travel restrictions during the lockdown.
I had to resort to a lot of shadow practice, with my dad helping me quite a lot. You know you can't play cricket freely at home, since there is the fear of breaking valuables with the ball. We got a lot of online assignments from our coach too, but nothing can beat the charm of real net practice and the high in front of playing for a real crowd. Indian Team has shown tremendous mental strength and resilience in face of the unprecedented changes because of the pandemic. Cricket won't ever be the same, but the spirit of sportsmanship is enough to carry us through any situation.
As Told To Yog Maya Singh