Abhimanyu Rai, a retired Subedar Major from Military Engineering Services, says it is too early to comment on Agnipath scheme as much will depend on its implementation. His views:
The Centre's decision to shorten the service period of foot soldiers under Agnipath scheme has caused largescale protests in the country. However, as I see it this is a long-due reform to cut the flab in defence services, decrease recurring costs and build a lean and mean force. This is 21st century. Our Armed Forces need some course correction to meet the challenges of new-age warfare.
Right now, it is too early to comment on the scheme as its success will depend on how our top bureaucrats and political leaders bring it into force. They must look beyond short-term gains of this recruitment scheme. Being an ex-army man, allow me to examine the scheme dispassionately.
The primary motive of the scheme is to reduce the burgeoning pension bill of the Armed Forces. I recently read an article that stated that 58% of the military expenditure is towards pension and related costs.
Reducing the period of training (six months) and the entitled leaves (nine months, provided one is entitled to it), they will be an effective service period of about a three-year tour of duty, discharge employment needs to be effectively taken care of.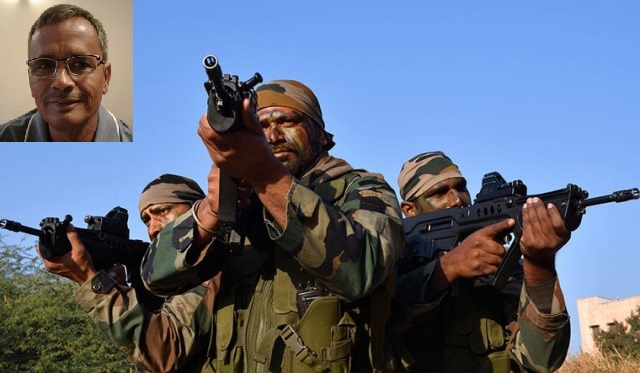 The battle or 'attributed to military service' casualties will be treated on par with regular soldiers. This is appreciable and in addition, a fixed percentage from such intake will be absorbed as regular soldiers on merit is also welcomed.
Additional advantages cited in the scheme are: reducing the age profile of the Armed Forces, strengthening the society with military connect, improving career prospects of regular soldiers, instilling military character qualities and nationalism among the youth.
The scheme is certainly a far-reaching reform and short-term engagement for officers/soldiers is a time-tested method of managing manpower and reducing the pension budget of the defence services and the Indian military is no stranger to it.
It will give strength to the armed forces by creating a strong pool of skilled youth, who can, in the future, easily work in private security forces and other allied professions. This will help our youth to become disciplined which will, in turn, also effectively benefit the country.
However, what I can make out from what is available in the public domain, it, no doubt, has a number of conceptual flaws — be it the motivation of the youth for enrolment, service tenure, training period, operational/organizational needs of the forces and post-discharge benefits — for it to be a viable option.
However, the strength of the armed forces will not be reduced because the recruitment of 50,000 soldiers is going to continue every year to replace 60,000 retiring soldiers. The scheme, thus, comes with the advantage that this will make the country's army young and it is also being propagated that the Indian Armed Forces will become more `jawan' on average.
As told to Rajat Rai