Abu Mohammad, a first year student of Journalism in Jamia Millia University recounts how police chased them inside the campus and did not spare even girl students. Abu calls it a black day in the history for the university
December 15 will be counted as a Black Day in the history for Jamia Millia Islamia University and India as a whole. The scenes around the campus were horrific. The cries of my fellow female students are still ringing in my ears.
Let me recount how things unfolded Sunday. We had planned a peaceful protest against the discriminatory Citizenship Act and students had no intention to damage public property or pelt policemen with stones. After all, it is the right as well as the duty of the youth to question things that go against the fabric of our country. This is my firm belief that the CAA (Citizenship Amendment Act) is totally against the fabric of whatever India has stood for so far.
On Sunday, the students started gathering around 5 pm and raised slogans against the Act. We were told that police bandobast was heavy and they were keeping an eye of local involvement in the protest march lest things go out of hands.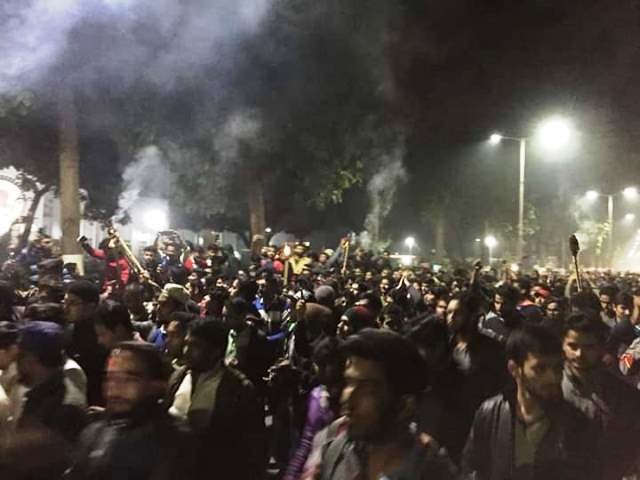 You must realise that the location of JMU campus is such that it is located in the middle of densely populated residential colonies, some of them considered affluent while some less privileged.
Out of nowhere we heard some commotion. Policemen were charging towards the students threateningly with batons. The students were not prepared for any confrontation and were initially shocked, then fled for safety. I was at the Print Point, near the university library and when I saw students running towards the library, I also joined them. Before my friends and I could make sense of anything, the guards on duty alerted us that the library wasn't safe anymore and a large police force was moving in.
We ran for our lives and found shelter in the PhD students' library. However, the police started lobbing tear gas shells inside the library to smoke us out. At around 6.30, the suffocation became unbearable and many students, especially girls, fainted. Meanwhile, we received messages that policemen had misbehaved with girl students, female journalists, just about anyone they could target in the melee.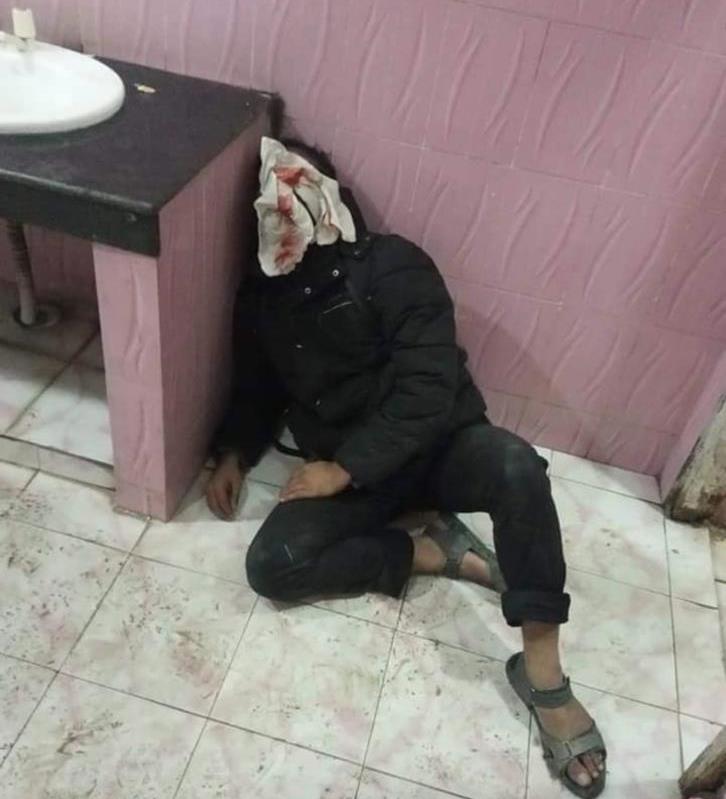 They searched every nook and corner of university buildings, including washrooms. We decided to come out of the library and had to lift several fellow students who had fainted.
Once we gathered our sense, we realised that several of our friends were missing. We went about searching for those who could not be traced via mobiles. We kept on receiving videos from girls who said they were scared for their lives. I have been told that three girl students are still missing while some students are critical.
We had to leave our hostel suddenly and find accommodation anywhere we could manage. I managed to reach a friend's place at around 10.30 PM and was still worried for a lot of my friends. Many of us had to leave our laptops and other valuables behind. Many students ran out without a penny in their pocket.
Classes have been suspended till January 5 and the semester has been pushed forward. I am from Kanpur and this is my first year in Mass Communication at the university. Without any hostel facility, the situation is pretty bad for many of us. The government thinks students target them but we question anyone who is in power, because they are answerable.
The government needs to understand that the spirit of questioning cannot be crushed so easily. It is part of the Indian society's fabric to question things and our Constitution also allows us to ask difficult questions, albeit respectfully. And I feel the University authorities should have been better prepared. Universities like Jamia, Jawaharlal Nehru University, and Aligarh Muslim University have been effectively playing the role of the Opposition by posing difficult questions.
We are asking questions and we must be answered in words and not by police batons and teargas shells. Does this current government have no heart that they treat their own youth, defenceless students, in this manner?
(Name has been changed on request of the narrator. Pictures provided by Jamia Millia students)