Last Sunday's arrival in New Delhi of 11 Sikhs from Afghanistan marks the beginning of the end of a centuries-old historic process of Hindus and Sikhs moving to and from this India's extended neighbourhood.
It may be a matter of time – perhaps a few months – before all of them, estimated at between 600 and 1,000, a microscopic minority in an overwhelmingly Islamic nation, may leave Afghanistan for good and seek new lives in India that one of them on arrival gratefully called "our motherland."
This small but epochal event sadly reduces to a mere debate what is steeped in history. Can an Afghan be a Hindu or a Sikh? History says yes, asserts Inderjeet Singh in his book Afghan Hindus and Sikhs: History of A Thousand Years published in April last year.
There is no reliable information on when Hinduism began in Afghanistan that once had Hindu rulers, and when Buddhism thrived. But historians suggest that the territory south of the Hindu Kush was culturally connected with the Indus Valley Civilization (5500–2000 BC) in ancient times.
As for the Sikh, records show that its founder Guru Nanak Dev had visited Kabul in the early 16th century and laid the faith's foundation.
Islam arrived in Afghanistan only in the seventh century. "The Hindu Shahi rulers of Kabulistan were replaced only by the end of the 10th century by the Ghaznavides, who maintained Hindu forces," Inderjeet Singh asserts in his book.
Contemporary records show that Maharaja Ranjit Singh also ruled parts of Afghanistan. About 250,000 Hindus and Sikhs had thriving trade and lived in relative peace and harmony and travelled to and from British India. Father of former Prime Minister Manmohan Singh used to trade with Afghanistan, carrying consignments of asafoetida (heeng).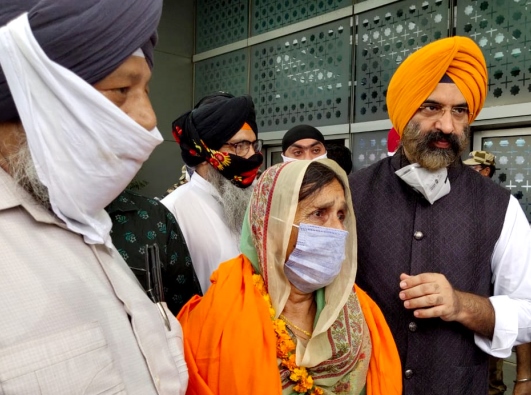 Recorded or otherwise, this account must make a grim present-day note of the end of the presence of religious minorities – at least the Hindus and the Sikhs – in Afghanistan. A small minority in an overwhelmingly Islamic nation, they survived the violent civil war conditions that have prevailed since last King Zahir Shah was deposed in 1973. Last 47 years have seen a decade of communist rule backed by the erstwhile Soviet Union, a "jihad" supported by the Western nations, faction-ridden and violent rule by the Mujahideen five years of Taliban and since the US-led "global war against terrorism" that followed 9/11, eighteen years of the present government backed by the United States.
The US is keen to quit its longest war, whether or not President Trump gets re-elected. Its iffy pact with the Taliban is not working and the way is opened for the Taliban, with their sordid record of suppressing women and minorities, backed by Pakistan that has its own sordid record, returning to power. That makes the status of Afghan religious minorities more uncertain than ever. That makes India's move, with American blessings, timely.
The Afghan minorities have already felt the heat. Twenty-five Sikhs were killed at a Gurdwara in Paktia province in March this year. They were targeted by an Afghan group owing allegiance to the Islamic State (IS). Indeed, the IS' spread has been the reason for the US, Russia, Iran and China coming on the same page, leaving Pakistan as a key factor and India, an 'outsider', yet again. History is repeating itself.
The 11 Afghan Sikhs have been granted short-term Indian visas. They include Nidan Singh Sachdeva, who was abducted from Paktia's gurudwara in June. The rest are families of those who were killed in the Kabul Gurudwara terror attack earlier this year. Twenty-five Afghan Sikhs and one Indian Sikh were killed on the March 25 terror attack in Kabul by a heavily armed ISIS-Khorasan (ISIS-K) suicide bomber. The group includes Salmeet Kaur who was reportedly kidnapped in Kabul but later came back.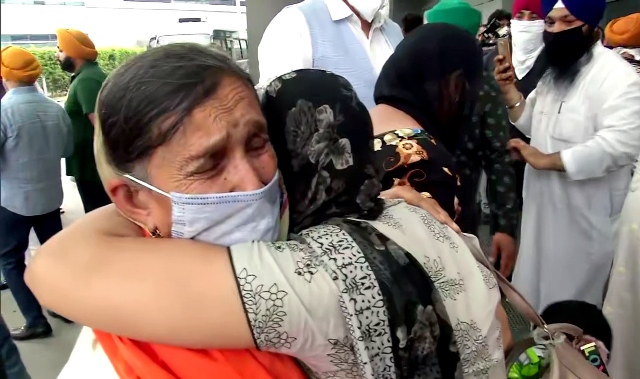 This Sikh group hopes that India would give them long-term visas and eventually grant citizenship under the Citizenship Amendment Act (CAA) passed last year. It gives citizenship to Hindu, Sikh, Buddhist, Jain, Parsi, and Christian religious minorities from three countries –Pakistan, Bangladesh, and Afghanistan with a cut-off date of 31st December 2014.
While that may happen, for the Afghan Sikhs and Hindus, the decision to come to India poses an agonizing dilemma. In Afghanistan, they have livelihoods — shops and businesses passed down through generations — but spend their days dreading the next attack. Making a new start in India would most likely mean living in poverty, they said, particularly during an economic slump exacerbated by the coronavirus pandemic.
Lala Sher Singh, 63, who was attacked in March, told The New York Times that the community had shrunk so much that his thoughts were occupied "day and night" by a fear that "the next assault might not leave enough people who can perform the final rituals for the dead."
"I may get killed here because of these threats to Hindus and Sikhs, but in India I will die from poverty. I have spent my whole life in Afghanistan. In this neighbourhood close to the temple, if I run out of money and stand in front of a shop and ask for two eggs and some bread, they will give it to me for free. But who will help me in India?"
The New York Times reported that there was no official reaction from the Afghan government to India's offer. "A senior Afghan official, who requested anonymity because he was not authorized to discuss the matter with the news media, said that 'violence affected all Afghans'," and that an offer of safety only to Hindus and Sikhs put religious diversity in Afghanistan in doubt.
The Afghan official, ostensibly making no excuse about the poor security available to the religious minorities in his country, attributed the Indian government's move to being "aimed at a domestic audience in India, where Prime Minister Narendra Modi has tried to move the country away from its secular, multicultural foundations and give it a more overtly Hindu identity, while projecting itself as a champion of persecuted Hindu minorities elsewhere." The beleaguered Afghan authorities fighting for their own survival amidst civil war of their own, would likely stay silent and not mind the minorities leaving.
Truth be told, the Tibetan refugees took years to settle in India and thousands of Hindus from Pakistan have yet to get their citizenship documents, leave alone facilities and opportunities to settle, earn livelihood and send their children to school. By contrast, those who come in illegally, do manage to get their ration cards, citizenship certificates and even voter's cards from the grey market on payment. Despite the sentiments of those who support this "ghar wapasi", this is the harsh reality.
Even if necessary, this is a thankless, unending task. "Mother India" must pay a price for embracing back its sons and daughters troubled in their chosen homes.