Malaya Mishra, 52, a Chartered Accountant from Ghaziabad, Uttar Pradesh, says Yogi has shown good intent and brought sweeping changes in state administration
You may hate him, or you may love him but you just cannot ignore Yogi Adityanath, the Chief Minister of Uttar Pradesh who is now serving his second consecutive term in office. Allow me to explain why.
Uttar Pradesh is a large state, with population equal to the three largest European countries combined. Clearly, with such a large polity to cater, one cannot satisfy each and every one. Yet, Yogi has shown good intent.
It was heartening to see that one of the first things Yogi did after moving into CM's office was to ban chewing gutkha and pan masala in government offices across the state. This used to be an ugly but ever-present characteristic of sarkari babus. He also implemented measures to ensure that government employees were both well-disciplined and punctual at work. He brought transparency in governance, in the way jobs are given and the way state is run. This is what the common masses in the state had been missing for decades.
His role as chief minister of Uttar Pradesh has been nothing short of historical. Particularly in the way he tackled the menace of organised crime through effective policing and law-making. He has changed 'UP Wala Bhaiya' abuse to a badge of honour. Despite high inflation, unemployment, ravages of COVID-19, farmers' agitation, GST and demonetization, people by and large are not unhappy with his government, and this was clear from the clear electoral mandate. Frankly, Yogi's re-election as the chief minister was not at all a surprise to many of us; we were never in two minds that he will return to office.
Critics have heaped several disparaging titles on CM Yogi. Here are some examples: 'India's most divisive and abusive politician who often uses his election rallies to whip up anti-Muslim hysteria'; 'A monk who believes in encounters'; 'Bulldozer Baba' and; 'a firebrand cult leader in saffron robes' besides many others. But there is no stopping this mass leader.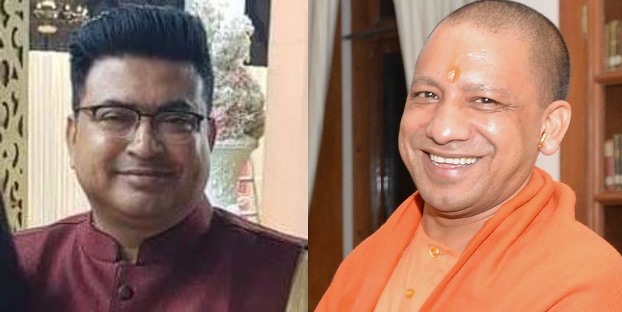 From Sanyasi to CM, Yogi in my opinion will be remembered in future as 'The Monk Who Transformed Uttar Pradesh'. He is the first Chief Minister of the state to return after completing five years. Yogi is going hammer and tongs against the mismanagement and malpractices in health sector and is working overtime to fight goondaism and lawlessness. So, I would like to believe that the Yogi government 2.0 will surely pave the path for further development of its citizens and state.
The Yogi government 2.0 has made it clear that in this term the focus will be on youth, education, health, women, employment generation and infrastructural development. He has raised the bar of expectations really high and in his second innings we expect him to make the state more secure, particularly for women, provide better primary education, ensure communal harmony, remove corruption, create jobs and improve the air quality of the state. I strongly believe that he is a man of his words and he will do everything to keep his promises.
As told to Deepti Sharma