Farmer Harpreet Singh Mattu, 50, from Mehakpur in Jalandhar, Punjab, tells LokMarg whey he set up a 24×7 langar, with assistance from his brother Balwinder Singh in California, US, to feed protesters at Delhi-Singhu border
I feel these protests are a landmark moment in our lives and it is our contribution towards the life of future generations, so that can have an easier life than us. With the introduction of these three farm bills, the government has shown us that there is no need to build consensus before bringing in a new law.
Sahi kahoon to inhone loktantra se lok hi khatm kar diya (The truth is that the BJP has taken away people's will out of democracy). If the farm bills are, as the government says, beneficial to the farmers, then why didn't they bring it to the table before; people would have breathed easy.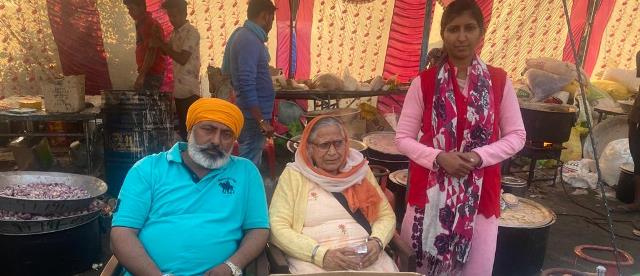 Apart from registering my voice at the protests, I am also doing sewa of other farmers by organising a langar. My brother, Balwinder Singh, who lives in California, US, called me before the protests started and said, "Let's do it for our brothers. Let's start a langar so that no one goes hungry in this biting cold during the protests."
My brother is the pradhan at Gurudwara Sahib Riverside, California, which had orgnaised largescale langar (food distribution) in their area during pandemic to people who had been isolating. Since the idea originally took root in his mind, we kept the logo of California Gurudwara at our langar sewa.
I believe human hearts are all the same everywhere. The pandemic has shown us that we are all in this together and thus we have to help each other in times of need. Providing langar to people is a sacred duty. Even during the pandemic the Sikhs ensured that no one went hungry.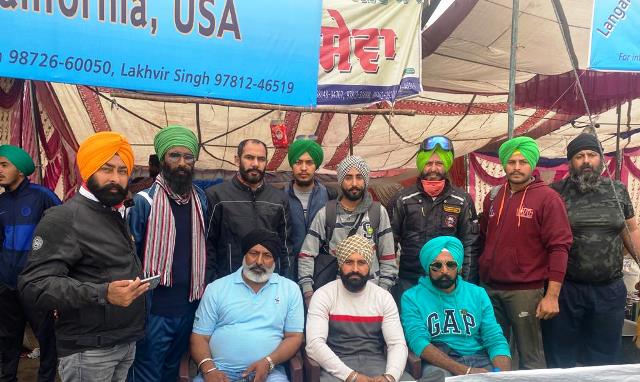 Slowly more people have started joining us. In the beginning I brought along three trucks (my own) full of food, utensils etc. About a dozen halwais (cooks) and four assistants accompanied us so that we could work in shifts and get ample rest.
We can't do sewa of some people at the cost of others. We take full precautions for coronavirus and keep sanitising the kitchen. Cleanliness is a way of life for the Sikhs, as you must have seen all Gurudwaras are spotlessly clean and no one thinks cleaning is beyond them. A lot of people volunteer for us and we have managed to feed thousands of people since December 2, when I first went to Delhi.
Here, we make sure that the food is always served hot and that there is variety too. I must really thank the farmers from Haryana who give us fresh vegetables and milk for the langar. Also, people behave in a disciplined manner and ensure that everything is disposed of properly.
I wake up at 4 am to get things started. The first thing to go up on the fire is tea and we make nearly 13 huge containers of tea every day so that our farmer brothers can start their day with a warm cuppa. From 4 in the morning I work non-stop till 9 am. After that I take a small break and get back to work at 10:30 am, only work till 8 pm when I call it a day. Then I go to sleep. That is my routine here.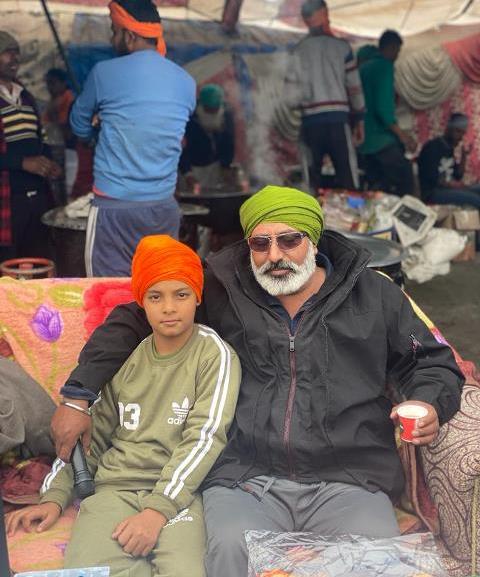 I did take a day break to visit my hometown to attend the funeral of a fellow farmer's father and also to check up on my own father who has not been keeping well. That was the only time I missed the sewa here. We have to manage both family and country and farmers are really good at multitasking.
I now wish to bring mobile washrooms to the protests site in Delhi. I have customised another truck of mine into mobile washrooms. It is important to take care of hygiene any way but more so in times of a pandemic. I hope the government also sees and understands what the farmers are trying to say and take away these bills in the interest of the nation.