Nirmala Joshi, 36, a mother of two in Meerut, says she is skeptical about sending her children to schools as Covid-19 cases see an uptick again
I have two school-going children, one aged 14 and the other nine. It was a big relief for parents when Covid cases subsided and the government allowed the schools to reopen. But as soon as the other restrictions were also lifted, we are seeing a minor surge in infections again even though as of now, the Covid situation appears to be under control.
I myself drop my children to school and observe if the school teachers and other staff are following the Covid protocols, as were assured and instructed by the school authorities. I am relieved that many of these guidelines are being duly followed.
However, social distancing has gone for a toss. And how can it not be when the strength of the school is around 4,000-plus, with 40 students sitting in one classroom. On an average, students spend five to six hours a day in the school. Therefore, as Covid cases being to rise slowly again, I am scared of sending my kids to school.
One major issue is that school administrations are not very transparent about reporting these cases; they prefer to shove them under the carpet. Recently I came to know through a parents' WhatsApp group that one of the teachers was suspected to have tested positive of Covid. The parents went into a tizzy. But instead of coming clean on the topic, the school administrators told all the teachers to maintain silence on the issue.
Later we got to know that several teachers and students in the school had reported positive. But the school authorities wouldn't admit it. They had a deadpan response: 'We can neither confirm nor deny.' As a parent I believe, we would be safer if we were aware of all the facts.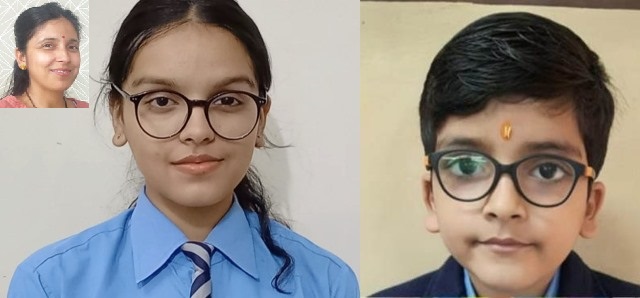 There were many schools in UP and NCR who showed courage and came forward to provide detailed data on school outbreaks. But most of them chose to keep such information under wraps.
An email shared on our WhatsApp group showed the principal of a popular school in our region telling the teachers: "Staff who test positive are not to notify any other staff members, parents of their students or any other person/entity that they may have exposed them." This has left many teachers vulnerable to infections.
We understand the schools are trying to avoid the shutdown and are therefore hiding the truth. But in the name of protecting personal privacy, they are actually sacrificing public health concerns. The system needs to understand that if Covid outbreak happens among children, the hospitals will be flooded with parents as unlike adults they cannot stay in a hospital alone.
All I want from schools is transparency of Covid data. Any attempt to suppress it will put rumour mills in overdrive. You don't scare people by telling them what's going on. You scare them by hiding information.
As told to Deepti Sharma