Tahir Ahmed Qureshi, whose family is living in Agra for seven generations, says the government of the day is a party to the controversy created around Taj Mahal
I am a 7th generation Agra-wala. My forefathers settled in Agra in 17th Century when the city was at its architectural zenith. I have been associated with the tourism business for the last five years and conduct heritage walks in the city too.
Taj Mahal, the crown of India, has been in the news for reasons other than its historic beauty and the architectural genius. Recently, a petition was filed in the court seeking 'opening of 22 sealed doors'. The Lucknow bench of the Allahabad High Court, mercifully, dismissed the petition.
We all know that the whole controversy behind opening close doors is related to some old theory — floated by a historian — that within these rooms lies a Shiva temple. This theory is preposterous. People who have visited the Taj Mahal three decades ago, when the mausoleum was not as secured and there were less influx of tourists like today, had the opportunity to get into those doors and areas which are closed today.
There is an evolution of every structure. If the Taj Mahal is a temple, what are the other temples that follow similar architecture style? Recently, the Archaeological Survey of India (ASI) also released some photos of the rooms behind the doors that are at the centre of the controversy.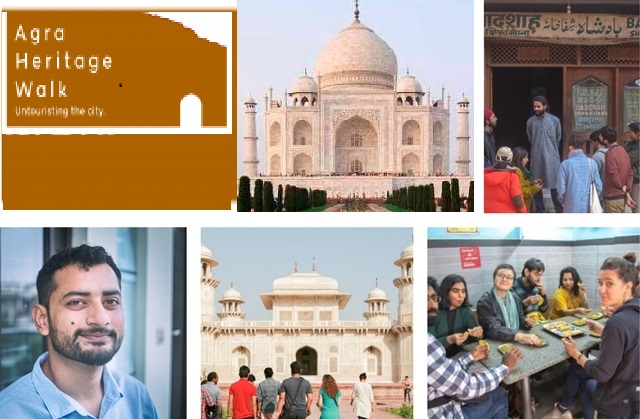 The entire tourism industry in Agra gets very upset every time such kinds of news about Taj Mahal makes the headline. There are hundreds and thousands of people who are directly or indirectly involved with the Taj. If the monument comes under the controversy like other structures, it will affect the livelihoods of all those people. Besides, the image of the city will also be affected.
The sad part is the government is also party to the controversy related to the Taj. Why have such litigation been filed by Hindutva organisations like VHP? The government needs to focus more on developing the city for tourism, just like Jaipur, focus on creating avenues of tourism for the people of the city.
There is no denying to the fact that different state governments have done satisfactory development works around the Taj. But, all of them have forgotten that the Taj was the product of Agra. The development hasn't spread in other parts of the city.
It is required that the government focuses on the overall development of Agra.
As told to Md Tausif Alam