Sumit Choudhary, a protesting farmer from Amroha, Uttar Pradesh, who spoke to eyewitnesses of the Lakhimpur Kheri incident, says there is consensus among residents that it was a premeditated murder
What happened at Lakhimpur Kheri on Sunday (October 4) is beyond words. I have been to farmer protests in Delhi on various occasions and I can understand the spirit of the people of Lakhimpur Kheri who had gone to register their voice in the farmer protests. The new Central farm laws is an issue all the farmers are deeply wary of and concerned about.
How did the incident even happen? I believe it was a deliberate act, for how can you not have enough space to drive in an area where there is a helipad? Moreover, the vehicle did not stop immediately after trampling people. It is normal human reaction to stop immediately.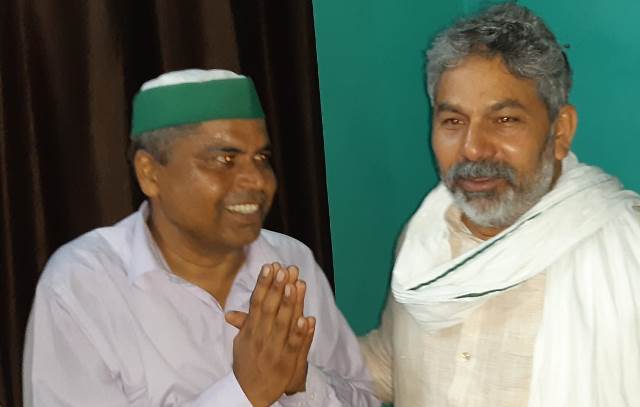 My father is the Mandal Mahasachiv (circle general secretary) of the Bharatiya Kisan Union led by Rakesh Tikait and one of his friends was present at the location where this incident happened. He shared the incident in great detail and was sad and agitated at what happened. He said: achanak se kafi afra tafri mach gayi aur logon ko kuch samajh hi nahi aaya ke kya ho raha hai. Tab tak kuch logon ki jan ja chuki thi. (There was a sudden commotion and no one could understand for a moment what was going on. Till the time people could make sense of things, a few people had lost their lives). Their bodies had been dragged for a little distance.
Both as humans, farmers and active members of the kisan union, this incident hit us differently. My father went to Lakhimpur Kheri post the incident, though I myself could not make it. And now even opposition leaders and other big party leaders are finding it difficult to reach the place.
Sometimes I feel the government doesn't care at all. The Prime Minister is busy creating an image both nationally and internationally (which was at display during his recent US visit) but doing little work on the ground to bring about solid changes.
Why doesn't the PM do press conferences rather than just giving statements on how he thinks the farmers protests are motivated? We need dialogues, and very sincere dialogues at that. My father has been a part of the army before he turned a farmer full-time. Jai Jawan, Jai Kisan was our nation's motto. How did we reach from Jai Jawan, Jai Kisan to Lakhimpur Kheri cold-blooded murder of farmers?
These farmers protests are based on Gandhiji's principles. We can be beaten, but we won't be kept down for too long. We are ready to take the long road and fight for as long as it takes. And I am sure people all over the country who make the democracy what it is, will understand that our cause is a genuine one.