Wazihul, 19, describes the humanitarian and health crisis caused by hasty barricading of farmers protests sites at Singhu and Ghazipur borders. But protesters were not disheartened, he says
I am an engineering student and I feel strongly about the ongoing farmer protests, which is why I ensure that I extend my support to them whenever and wherever possible. Sometimes I go to the Ghazipur Border, which is closer home and sometimes to the Singhu Border, to express my solidarity with the farmers. Post the turn of events on Republic Day and in anticipation of the Chakka Jam on February 6, the government decided to barricade the farmers wherever they were positioned.
The hasty barricading was done using nails, concrete and barbed wires at the Ghazipur site and blocking even water tankers at Singhu. Clearly, not much thought was put into it. Which is why for many days the farmers couldn't make use of portable toilets at Singhu Border. This was no less than a humanitarian and health crisis.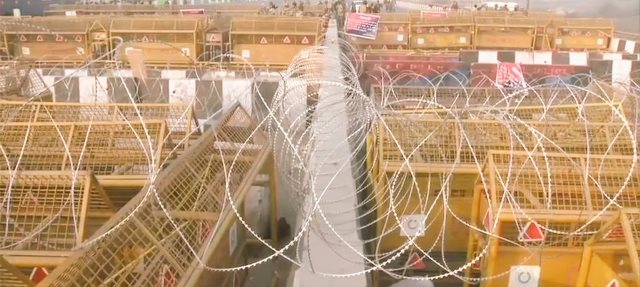 Even the policemen on duty and the public which had come in to extend support to farmers, were using whatever few facilities were functional. I leave it to your imagination to understand the situation created by the heartless and mindless decision. Women were having the most difficult time because of the lack of public facilities. Some were forced to relieve themselves in the open.
In times like these, when the pandemic hasn't yet subsided (and even otherwise) hygiene is of paramount importance, the basic facilities should have been taken care of.
One of the things which I noticed was that the langar sewa, a lifeline of sorts for the protesting farmers, was also affected because of the protest sites being turned into literal fortresses. Perishable grocery items were difficult to reach because of the bandobast.
Earlier, we could access the main protest site directly, but later we had to take a long detour to reach the spot. Needless to say that this path was full of mounds of waste materials and one needed to be extremely careful while entering and exiting the protest site.
Even though the farmers and their supporters were disappointed with the measures in place, they were certainly not dispirited. In what can be said to be an extremely impressive step, as far as marks of protest go, the farmers planted various saplings of flowering plants as well as vegetables etc. Talk about keel ka jawab paudhon se dena (a fitting response by planting saplings to defy steel spikes).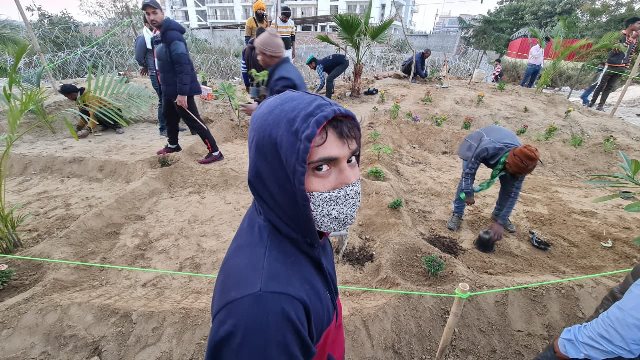 The whole world is watching us and I feel that the way the government is treating the farmers is not in good taste. I hope the farmers remain optimistic and the government, a bit considerate and the matter gets resolved soon in favour of the farmers.