Young parents Rimpa Ghatak and her husband Manthu Roy were looking forward to join a Siliguri school as art teachers when the pandemic struck. Ghatak speaks about her struggle and hopes
As if to weather the pandemic with a young child was not enough, my husband and I both lost our jobs during the pandemic. Call it a twist of fate or whatever else but it has been difficult for us to make sense of the whole situation.
My husband Manthu Roy (35) and I both were employed as art teachers at a private residential school in Etawah, Uttar Pradesh and even had new job offers from a reputed school in Siliguri, West Bengal around December 2019. Since the offer was good and Bengal is known for its art appreciation, we decided to take a chance.
My husband, a PGT Fine Arts, and I had just about finished our notice period when the pandemic struck in March 2020. We had resigned from Etawah school and the Siliguri school, which we were supposed to join from new academic session, closed down like many other institutions. Between two stools, we fell to the ground.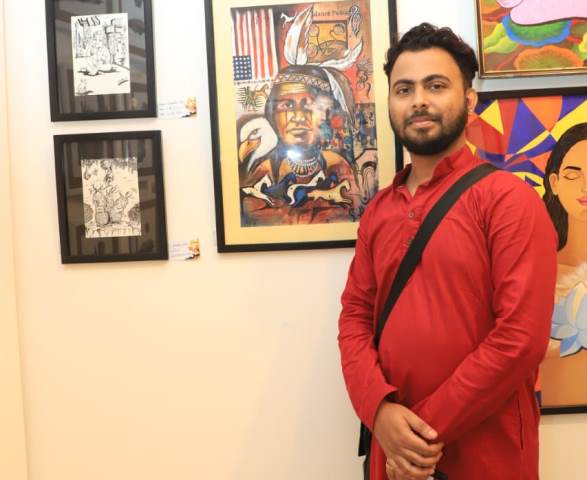 There was a time in March when I felt I was close to despair as I didn't know what future was in store for my child, who was barely six months old. Our savings were dwindling. Given the strict lockdown, we couldn't even go to our parents. Those were very difficult days from March to June. We had built up an atmosphere for art appreciation in Etawah but it couldn't provide us even online classes so that we could earn money from it.
Some of my husband's students had got placed in premier institutes like NIFT (Kolkata), NID (Ahmedabad) etc. and they kept us motivated to carry on. Manthu and I flew from Etawah to Siliguri the first chance we got and moved in with my elder sister and her husband who also stay in Siliguri.
We managed to get a few online classes but the pandemic has been hard on everyone financially and learning art is not on top of people's priority. Thus online classes haven't been very fruitful financially. We have been networking actively on social media, but between household chores, caring for a young baby, doing artwork because you also need to keep on creating work to show after networking, it hasn't been easy.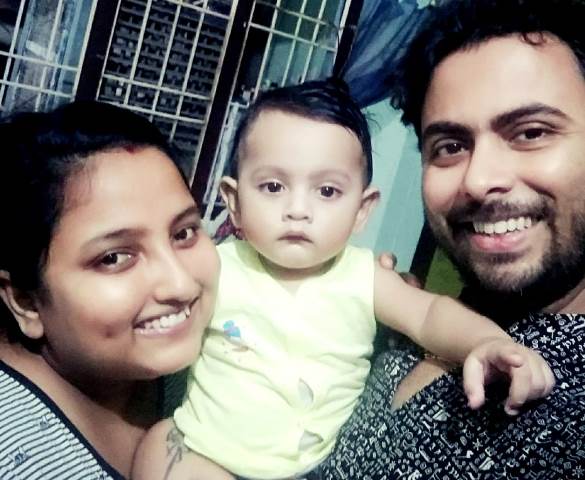 Now, in October we hope something moves for us. It has been nearly seven months without work now. The school at Siliguri that we were supposed to join has been really nice to us and keeps us updated about the state of things.
Art has kept us sane during the pandemic as it has kept many other people sane during the pandemic. So many people have learnt new art forms during the lockdown. It is perhaps time India began to appreciate its artists and help them thrive, especially in the new scenario. We are all in this together, right? Wish us luck!