Pratham Raj, 19, a college student and a first time voter in Uttar Pradesh, recounts the reasons why he will cast his vote in favour of Yogi Aditynath
I am excited to be able to vote for the first time as the assembly elections date draws near. For a state as big as Uttar Pradesh, we all need to take our votes seriously. Even though I don't follow news religiously, you cannot call me unaware. I am a socio-politically aware youngster even if I don't understand the nitty gritty of politics very deeply.
I would be delighted to see chief minister Yogi Adityanath return to power for a second term. I have been happy with his tenure from 2017-2022. And I believe Yogi ji and the BJP will go from strength to strength in the next five years or so.
For me, the highlights of his tenure are the bhoomi poojan at Ram Mandir in Ayodhya and also the Kashi Vishwanath corridor project. As a Hindu, I feel very happy that my identity is being respected. People might say what they want but Yogi Adityanath has done many things for the state, be it handling Covid well, bringing the crime rates down and an overall lessening of the dabangai attitude. Most importantly, he has taken good care of the education of the youth.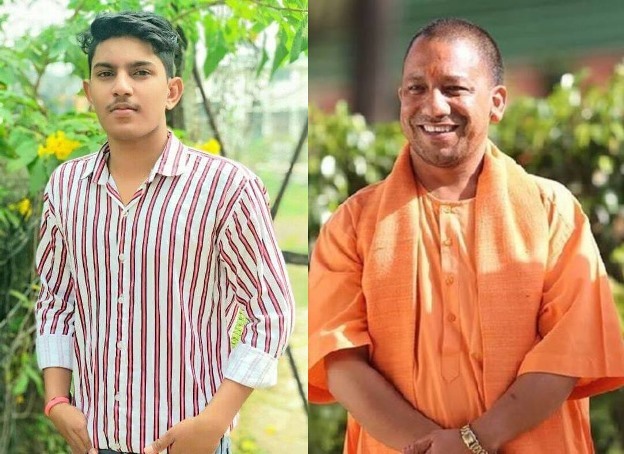 I study in a government college in UP and when even in normal times the education at government colleges would not be up to the mark, I am satisfied that even in these difficult times my education at government college is going well. Government employees have begun to take their work more seriously, because the CM takes his work seriously.
During Covid, the government did a great job with supplying timely rations to the poor and the needy. No matter which community people belong to, they should appreciate a good job when they see it, irrespective of the party. I agree with what Yogi Adityanath said about this election being an 80-20 fight. Many still do not appreciate even a bona fide project like the Swacch Bharat Abhiyan in the state by Yogi just because he carries his Hindu identity on his sleeve.
When I grow up I want to take an active part in politics. I like the decisiveness with which Yogi Adityanath handles matters. His relatively young age also means he understands the requirements and aspirations of the youth. He is a balanced leader in my understanding and the Hindutva factor totally works for me. I am looking forward to see what more Yogi Adityanath can do in the next 5 years.