Anwar Ali, a Thrissur-based poet, filmmaker and lyricist for Malayalam cinema, condemns the Udaipur killing and says communalism and violence are being normalized in India. His views:
I condemn, I condemn, I condemn… I am sad, but not upset. For, we are all now used to with this kind of brutalities. If it had happened a few years back, it would have been truly shocking.
Communalism and its criminal acts have now become the 'way of life' in the India and the subcontinent. Though we cannot blame the insecure Muslim community as a whole for the Rajasthan incident, which is always the hidden agenda of the Hindutva Parivar, the aspects of hatred and criminality are the very same in killing, looting and setting fire to houses. If you closely watch the communal riots in India, the prey in most gruesome murders would be down-trodden people, mostly slum dwellers and the poor, either Hindus or Muslims.
Most nationalist agencies try to find the Pakistan connection of the accused, for their political gain from the narrative of Hindu-Muslim combat. They are not at all anxious about its consequences. They are least concerned to regain the socio-cultural harmony of South Asia which has been reverberated in the verses of Kabir, Bulle Shah, Basavanna, Mahadevi Akka and Narayana Guru.
Communal divide and caste discrimination are the order of this terrain. In history, it has been cohabited with harmony too. Art and culture always tried to compensate the killing fields of political power. Wherever war set fire, art poured rain.
Coming to the contemporary scenario, this kind of 'othering' between Hindus and Muslims has never happened in a pan-Indian scale before. Both global and territorial factors have made this acute situation; the corporate centrism of power across the nation-states and the legitimisation of Hindutva ideology and its successful regime in India.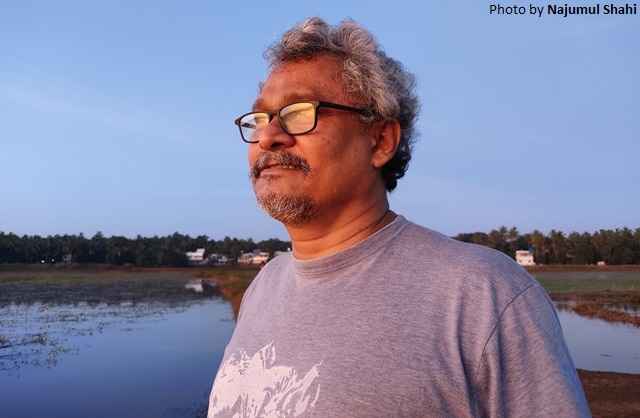 Mob-lynching, attacks and demolitions have not only increased but have become acceptable to the so-called creamy layer of Indian civil society. Under this regime in Delhi, entire institutions of modern India are undermined. Several artists, journalists, intellectuals, students and activists are targeted. As Arundhati Roy observed recently, the downtrodden societies will rise up to fight it out, but we would have to spare a lot of our lives and blood before it.
ALSO READ: 'Policing & Local Intelligence Failure Behind Udaipur Incident'
Two decades back, in 1998, I had a chance to meet Eqbal Ahmad, the renowned Pakistani political scientist, during a conference in Delhi. Those days, I was trying to be a freelance journalist and did an interview with him. As a spokesman of secularism with a lead role in protecting the rights of Hindu minorities in his country, he was a big headache to the dictatorial Zia ul Haq regime for long. As a political migrant in the United States, he had created problems for Richard Nixon's government during the 'Viatnam War' too. After my formal interview, he expressed his concerns about the gradual growth of political Islam in India after the demolition of Babri Masjid.
After his unexpected demise in 1999, I came to know that he had an Indian childhood and has been a victim of Partition. Eqbal Ahmad was born in a village near Gaya, where Buddha got enlightened. When he was a young boy, his father was murdered over a land dispute in his presence by a Hindu group. During the Partition, he and his elder brother migrated to Pakistan on foot. That means, he was a prey prior to Partition. After eventful explorations across the continents as an international academician and an anti-war activist, he returned to Islamabad in 1997. There, he fought for the rights of the Hindu minority in Pakistan. What a life!
The BJP and RSS do not represent any of the South Asian traditions of tolerance. Their ideology, derived also from Savarkar's Hindutva, is one of the most racist and venomous in the modern world. They resemble Nazis in the 1930s and 40s. They and ISIS are birds of the same feather. How can they condemn the ideological killings and genocides?
Like genuine secularists and Muslims, so many genuine people who follow various Hindu religious practices, are deeply concerned towards the continuous victimization of Muslims in our country. That is why Hindus and Muslims in Jehangirpuri in Delhi reclaimed their native unity after the brutal demolitions by police.
Five years back, I wrote 'Mehaboob Express – A Life Sketch', a narrative poem which depicts the story of Mehaboob, a soldier, and his grandfather, a freedom fighter. It is also on the doom of our country; about a life-train crisscrossing undivided India. Passing the soundscape of history, it ends in the silence of Cochin Metro, inaugurated by the Indian PM in November, 2017.
Unfortunately, year after year, the poem does acquire new connotations prophesying the doom of the nation. A poet would have been proud that his text became a prophecy, but, how can I feel pride, while silence is growing, while surveillance is grinning, while justice departs judiciary?
As told to Amit Sengupta